Dinner Menu
All taxes are included in the price.
*After all courses, we will be preparing the herb tea & teacakes.
Ceres special
12,000 yen
Seasonal ingredients a lot of use Chef's special course to suit your needs.
Please prior booking essential 3days before.
Baccanale
8,800yen
Select any one Appetizer, one pasta and one main and one dessert.
Antipasto
・seasonal 15 kinds of heab salad
Large Size (+300 yen)
Topping
Primo Piatto (+300 yen)
Smoked salmon home made (+300 yen)
Abocado (+300 yen)
Fruits tomato and mozzarella of baffalo (+300 yen)
All (+1,200 yen)
・Assorted of prosciutto and salami in Italy
・Antipasto misto Today's assorted appetizer
・Caprese salad fruits tomato and buffalo mozzarella
Primo Piatto
・"Testaroli" premier handmade pasta with summer vegetables and basil sauce
・"Spaghetti" pasta with fruit-tomato sauce
・Toscana "Pici" fresh pasta with homemade sausage and black cabbage ragout sauce
・"Carbonara tagliatelle" fresh pasta using "Oishi kougen Yumetamago" eggs
・New poteto "gnocchi" with "quattro formaggi" four cheese sauce
Secondo Piatto
・Assorted grilled today's fresh fish and lobsterette
・"Zuppa di pesce" Bouillabaisse of today's fresh fish and lobsterette
・Grilled best select "Wagyu" premium japanese beef Florence style (+1,500円)
・Grilled "Kurao pork" premium pork from Omi
・"Cotoletta" cutlet of veal from Brittany and stewed vegetables
Dolce
Ask about today's desserts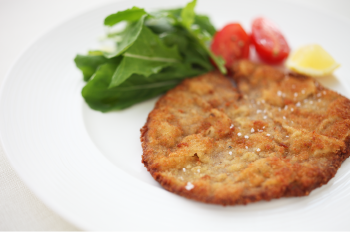 Aurora
6,800 yen
Classic menu serving one Appetizer and one pasta and one main.
Antipasto
・seasonal 15 kinds of heab salad
Large Size (+300 yen)
Topping
Prosciutto (+300 yen)
Smoked salmon home made (+300 yen)
Abocado (+300 yen)
Fruits tomato and mozzarella of baffalo (+300 yen)
All (+1,200 yen)
Primo Piatto
・Today's recommended of special pasta
Secondo Piatto
・Grilled lamb chop from Australia
Dolce
Ask about today's desserts